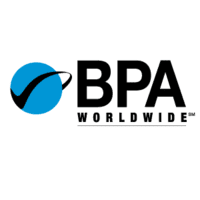 Short Business Description
BPA Worldwide is a not-for-profit organization that provides independent, third-party audits of audience claims of business-to-business publications, consumer magazines and face-to-face events. Publishers use BPA-audited data to prove to media buyers that the audience quantity and quality they claim is accurate. As a result, advertising agencies and advertisers can trust that the media brand's reach […]
Long Business Description
BPA Worldwide is a not-for-profit organization that provides independent, third-party audits of audience claims of business-to-business publications, consumer magazines and face-to-face events. Publishers use BPA-audited data to prove to media buyers that the audience quantity and quality they claim is accurate. As a result, advertising agencies and advertisers can trust that the media brand's reach reflects their investment.
Today, in addition to verifying publishers' audience claims, our BPA iCompli services verify organizations' compliance to defined government and industry, as well as their adherence to privacy, data protection, sustainability and corporate social responsibility guidelines. For example, BPA iCompli Tech Assurance certifies organizations' compliance with standards from IAB, IAB UK, TAG, EDAA, JICWEBS, and COUNTER. BPA iCompli Sustainability Assurance offers certification services to standards established by ASTM, GRI, SASB, and ISO 20121. BPA iCompli Event Assurance engagements verify standards created by UFI, IAEE, IFBSO, and the GRI Event Organizers Sector Supplement.
BPA iCompli members utilize our services to achieve a significant competitive advantage in the marketplace by providing an extra level of assurance to their buyers and business partners.
Founded in 1931 by a group of advertisers, publishers and agencies, BPA Worldwide is governed by a tripartite Board of Directors. The Board of Directors, which sets our auditing standards and organizational policies, is comprised of 12 advertiser and advertising agency representatives and 11 publication representatives. BPA's bylaws require that its Chairman, elected each May, is an executive from an advertiser or advertising agency member company.
Our membership includes publishers of magazines, newspapers, web sites, events, email newsletters, digital magazines and other advertiser-supported media. We are one of the largest media auditors in the world with headquarters based in Shelton, CT, USA and operating offices in Canada, UK, China and the Middle East.
Performing nearly 2,600 audits annually in over 20 countries, BPA is a trusted resource for independent certification services.
Send Message to listing owner