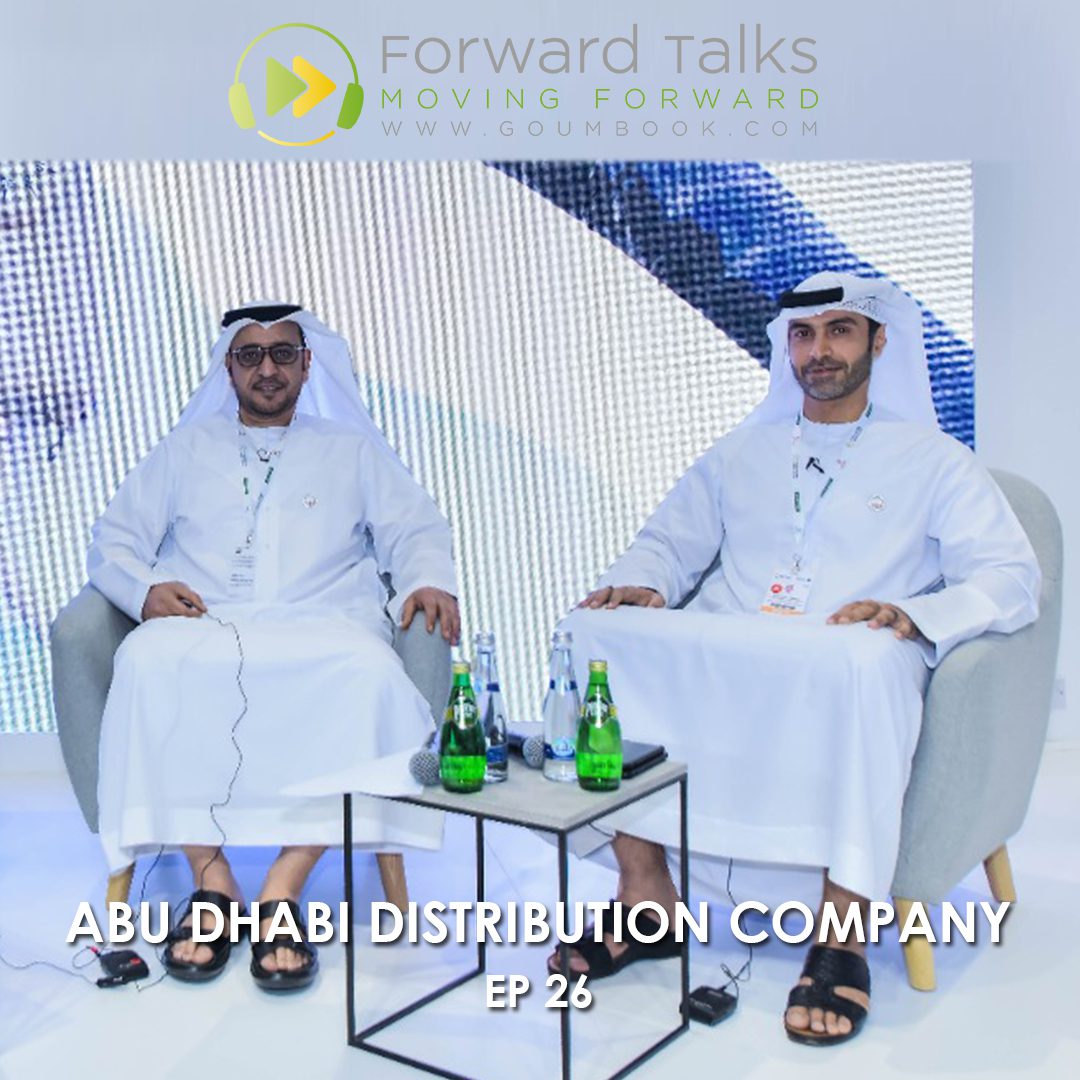 This week we visited Abu Dhabi Sustainability Week (ADSW), an amazing event that brings together policy makers, industry specialists and the next generation of sustainability leaders all under one roof, and we had the opportunity to sit down with the team from the Abu Dhabi Distribution Company (ADDC): Engr. Mohamed Al Mazrouei, Project Director, and Humaid Al Shamsi, Revenue Management Division Manager, who told us about their new recycled water project and the AquaTEC initiative.
ADDC announced that it has successfully begun to supply recycled water to Saadiyat Island in Abu Dhabi. 5.8 million gallons of recycled water is now supplied to the upscale island community for municipality landscaping, significantly reducing its reliance on potable (desalinated) water. ADDC has connected Saadiyat Island to the existing recycled water network at Yas Island.
Today's announcement is the first phase of a larger, expanded recycled water project planned for the capital. Currently, Abu Dhabi produces more than 219262803 gallons of recycled water per day (as of 2019), half of which is currently not utilised. Recognising the potential of this untapped resource, the Abu Dhabi Executive Council issued an instruction to ADDC to extend the recycled water network. Saadiyat Island is the first
project completed from this order, of which there are two larger projects still to come.
When we turn on our taps in the UAE, we know that the drinking water that comes out is safe. But a lot of work goes on behind the scenes to ensure this is the case. To educate visitors about how it ensures the wholesomeness of drinking water, ADDC, a subsidiary of Abu Dhabi Power Corporation (ADPower), is showcasing its pioneering AquaTEC Biomonitoring System at ADSW2020.
AquaTEC responds to changes in ambient water quality and specifies when a source is experiencing conditions that will have a negative impact on its wholesomeness. In collaboration with Singapore-based ZWEEC Analytic, a company closely related to A*STAR and experts in biomonitoring systems, ADDC implemented a pilot system in Samha East Pumping Station to verify its adaptability within Abu Dhabi's water distribution network. As a result, the AquaTEC Bio-Monitoring System was further developed to enhance water quality ensuring processes.
In line with the Abu Dhabi Vision 2030, ADDC is focusing on meeting energy needs, ensure security of supply and sustainable growth through the most sophisticated network infrastructure. As one of the most important elements of a smart grid, its Advanced Metering Infrastructure (AMI) is the first step in the digitalisation of Abu Dhabi's electric grid control systems. ADDC has deployed a metering solution with two‐way communications to the electric meter – providing more precise estimates of energy savings from building energy efficiency as well as the associated environmental, social, and economic benefits.
The AMI project has four key benefits: enable automated meter-to-cash process, deliver information to clients to improve services and influence behavior, deliver status information to support grid and network operations and manage demand side.
On the other hand, with more eyes focusing on power sector's growing impact on the environment, Abu Dhabi government is also introducing new
ways to help residents reduce their footprint. In association with DOE and AADC, Abu Dhabi Distribution Company (ADDC) is presenting the innovative Tarsheed initiatives. As part of Tarsheed, ADDC raises awareness with all classes of end-users through relevant communication channels, provides guidance on the efficient and effective use of electricity and water, encourages and supports them to adopt measures that will enable them to make informed decisions regarding the efficient and sustainable use of resources, eventually reducing consumers' utility bills.
The projects include the Kafaati Initiative, a building retrofit program targeting five million sqm of floor-space in over 3,000 buildings. Focused on energy and water savings (including air conditioning, lighting, and controls). This project is focused on mentoring buildings to better improve its consumption based on performance studies. It is mainly for government and real estate corporations.
Another Tarsheed initiative is Irrigation Optimization for Private Gardens, focused on reducing the desalinated water consumption for landscape irrigation at private gardens. It includes an upgrade to the existing irrigation system throughout utilizing efficient irrigation system controllers and moisture-retaining soil amendments (soil additives).
Also part of Tarsheed, the Masjidi Initiative targets public mosques in Abu Dhabi and Al Dhafra. It replaces old inefficient ablution faucets with high-efficient, durable, automatic shut-off and low-flow faucets, which have now been installed in 559 public mosques.
The Industrial component of Tarsheed comprises of the "Electricity Tariff Incentive Programme"; that gives an electricity price discount to industrial sites that meet certain energy efficiency criteria. ADDC also assists sites to conduct energy audits and assess their energy, water and waste efficiency opportunities to help them save money.
On the residential front, project Green Corner guides people on where to find energy efficient appliances in supermarkets by identifying the low energy consumption appliances based on the ASMA rating.
Tarsheed initiatives are in line with Abu Dhabi's vision to reduce consumption per capita by 20% by 2030 which equates to annual electric consumption of over 107,000 villas, or enough water each year to fill 67,600 Olympic swimming pools and reduced GHG emissions equal to taking over 808,000 cars off the road.
.