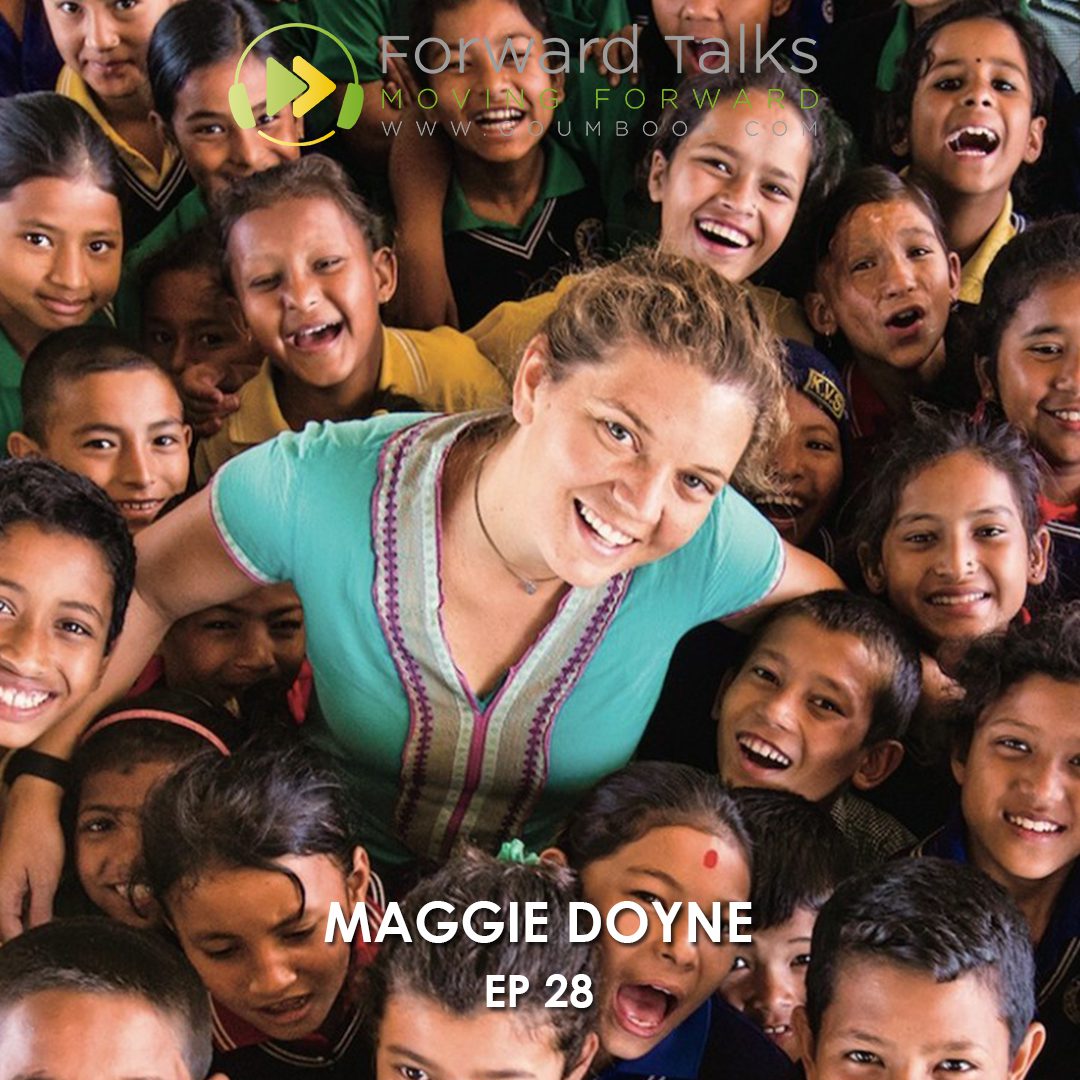 On this episode we're joined by furniture designer Dana Almatrook and her guest Maggie Doyne.
Dana recently launched with her cousin a passion project called the Kind Human Collective, a community of wanderers, creators, visionaries and builders seeking to lift humanity and dispel darkness. Their first event was dedicated to shine the spotlight on the amazing work done by Maggie, an American philanthropist, winner of the CNN Hero of the Year Award in 2015, dedicated to helping children and women in Nepal.
Thanks to Dana and her initiative we had the amazing opportunity to meet and interview Maggie for a special episode of Forward Talks.
In 2005, following her high school graduation, Maggie took a "gap year" to travel with the organization LeapNow. During that trip, she spent time volunteering at a children's home in northern India. While there, Doyne became friends with a refugee from Nepal and during a cease-fire in the Nepalese Civil War, went with her to visit her home village.
In Nepal, Maggie met six-year-old Hima, who was barely surviving on the few rupees she earned by breaking stones in a dry riverbed and selling them. Maggie helped Hima go to school, paying for her tuition, uniform, and books, and expanded her efforts to help more children.
At just 19 years old, with her own savings and later on more funds from supporters worldwide, Maggie was able to purchase land in the Surkhet valley and together with her Nepali friend Top Malla, she founded the BlinkNow Foundation.
BlinkNow is empowering children to achieve the futures they deserve and it has been recognized as an example of "DIY philanthropy": today Maggie and her team run a school, a children's home, a women's center, and a girls' safe house.