Ensuring inclusive, safe, resilient, and sustainable communities
Although cities are often characterized by stark socioeconomic inequalities and poor environmental conditions, they also offer significant growth and development potential. Cities occupy just 3% of all land surface, but half of humanity – 3.5 billion people – already lives in urban areas today and by 2050 this number is projected to include two thirds of the world's population. Already now urban settlements account for 60 to 80% of energy consumption and 75% of carbon emissions. Due to their location and high population density, many metropolitan areas also face increased vulnerability to climate change and natural disasters, so building urban resilience is crucial to avoid human, social and economic losses.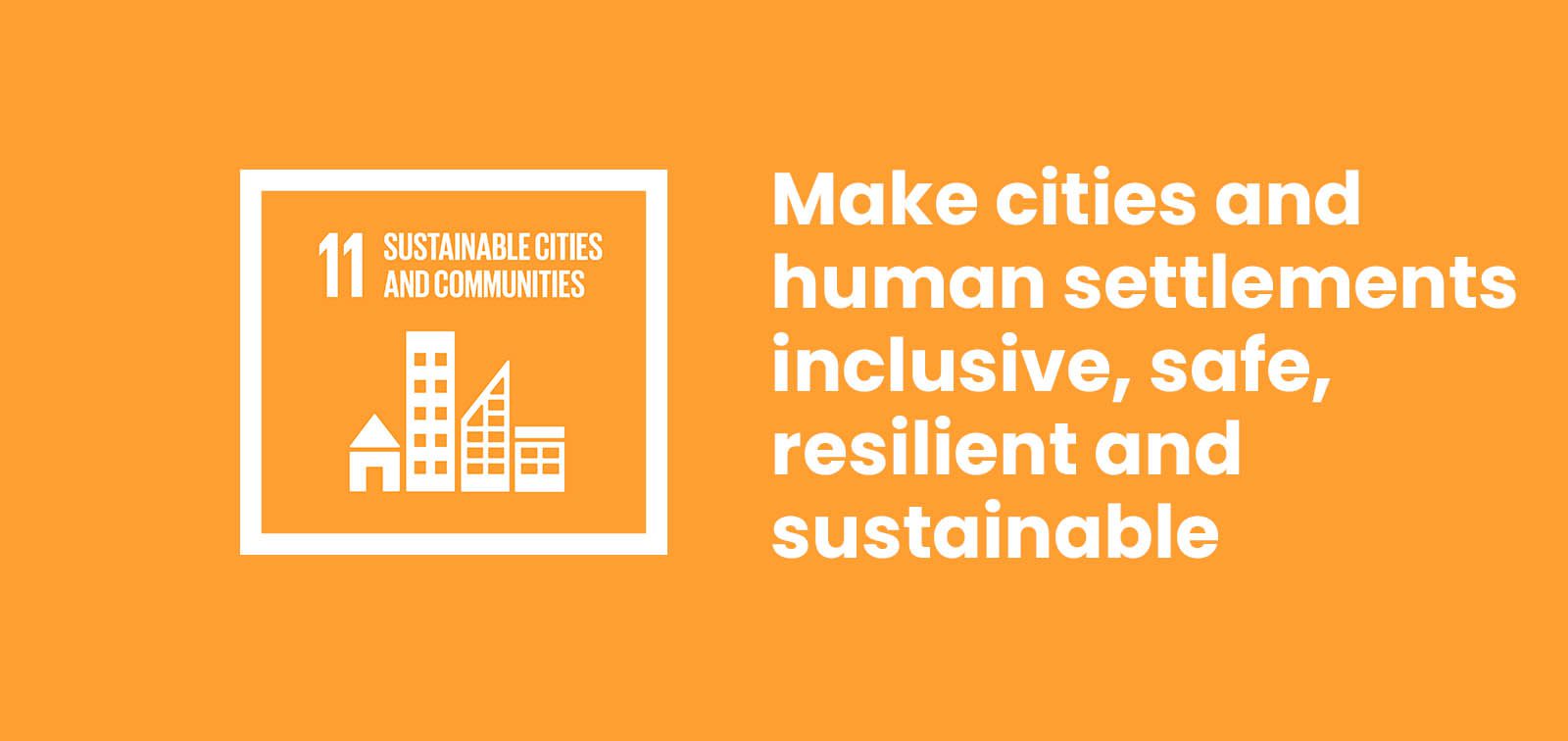 Global targets and developments
Rapid urbanization means that people in the world's cities is facing worsening air pollution, inadequate infrastructure and services, and unplanned urban sprawl. The almost 1 billion residents of the world's densely populated slums not only suffer from harmful living conditions in many ways but are also the most vulnerable towards public health or environmental crises. The cost of poorly planned urbanization can be seen in some of the world's mega-slums, collapsing traffic and waste collection, greenhouse gas emissions and sprawling suburbs all over the world. By making choices guided by sustainable principles, we build cities where all citizens live a decent quality of life, and form a part of the city's productive dynamic, creating shared prosperity and social stability without harming the environment.
All these issues will affect every citizen at some point, even beyond urban areas. Inequality can lead to unrest and widespread insecurity, excessive urban energy consumption and pollution deteriorate human and ecosystem health beyond city borders, eventually affecting productivity and therefore the economy, and natural disasters have the potential to disrupt everyone's lives, sometimes with long-lasting effects.
SDG 11 is about ensuring residents of urban communities have access to quality housing and basic services like monitoring of waste management and air quality or safe, organized transportation with minimal harmful impacts on the environment. On the community planning level, engagement of all stakeholder groups is crucial to ensure appreciation and protection of all interests and cultures while focusing on the protection of the environment for the benefit of each stakeholder group. Overall, SDG 11 is about making communities and urban environments inclusive, safe, as well as resilient to disaster and adaptable to challenges like climate change. In the light of Covid-19, the majority of national and city governments (as of May 2020 according to the UN) are revisiting urban planning to help prevent the next pandemic.
Local progress in the UAE
Abu Dhabi and Dubai were ranked as the most sustainable cities in the Middle East by the Sustainable Cities Index in 2016. The development agendas for both cities, Vision 2030 Abu Dhabi and Vision 2030 Dubai, as well as those of the other emirates, incorporate inclusivity and sustainability as central themes.
The UAE has been among the pioneers experimenting with the development of sustainable communities for more than a decade, examples being Masdar City in Abu Dhabi or Sustainable City in Dubai, both of which combine traditional and cutting edge technologies to enhance the sustainability of the built environment, such as solar power generation, water recycling, passive design strategies, and automated mobility.
Abu Dhabi introduced their sustainable building framework Estidama in 2010, which includes the Pearl Rating System for the design, construction and operation of buildings and communities. All new buildings are required to obtain at least a one-pearl rating out of five, whereas all government buildings must obtain a minimum of a two-pearl rating. Dubai launched Al Sa'fat green building rating system in 2016 targeting the retrofitting of 30,000 old buildings. The UAE is among the countries with the most LEED certified buildings outside the United States; 281 projects have been certified in the country so far, the most recent one being the Hilton Offices Innovation Hub in Dubai which obtained LEED gold standard in July 2020.
The expansion of efficient public transportation systems is a nation-wide key priority to improve mobility, air quality, and public health. The UAE has been introducing and experimenting with cutting-edge technologies, such as the deployment of autonomous vehicles, Hyperloop bullet trains and flying taxis by RTA or the more than 100 electric vehicle charging stations across the city of Dubai run by DEWA. The share of public transport in the mobility of people for example in Dubai is low in an international comparison, but on the rise reaching 15% in 2015, up from less than 6% in 2006, and planned to double by 2030.
Improving air quality is one of the leading priorities under the National Agenda 2021. The UAE is conducting regular monitoring of ambient air quality through the UAE Air Quality Network, while developing a National Air Emissions Inventory and a project to utilize advanced satellite data for remote monitoring and modelling. The national target is set to achieve 90% of green days by 2021(up from 76% in 2016).
Further highlights of green innovations in the UAE include flight fuel made from salt-tolerant plants, water desalination with renewable energies, spatial planning using satellite images, a zero gas flaming policy, preparing infrastructure for electric vehicles, and in the marine environment remote monitoring to ensure sustainable fishing practices, artificial coves to encourage coral and marine ecosystem recovery, and the Blue Carbon project for coastal ecosystem preservation.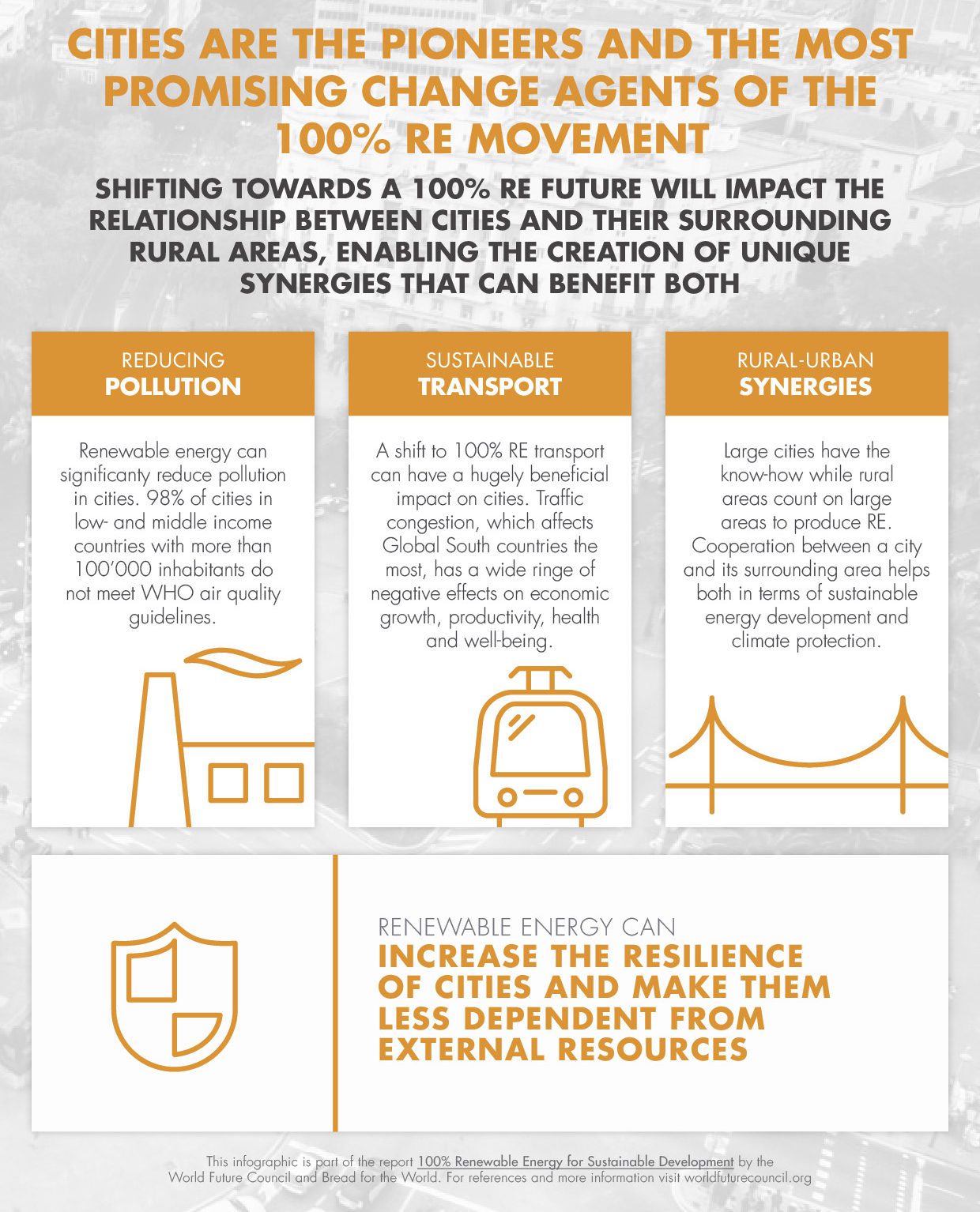 Opportunities for corporate involvement
A vast majority of the world's population will become urban residents within the next three decades, making cities critical in achieving a sustainable future for the world. Businesses, in collaboration with governments at various levels, civil society organizations and citizens, are collectively engaged in making cities more competitive, safe, resource-efficient, resilient, and inclusive. As with all sustainable practices, the cost of putting them in place is minimal in comparison with the benefits. For example, there is a cost to creating a functional public transport network, but the benefits are huge in terms of economic activity, quality of life, the environment, and the overall success of a networked city.
Businesses can help cities navigate these challenges and turn a high-level vision into practical and implementable action plans. Business can play a vital role not only in providing specific infrastructure, technology, services and financing solutions, but also in contributing to the strategy that will support the overall optimization of urban systems to create inclusive, safe, sustainable and disaster resilient cities. Cities seeking to realize their sustainability objectives can benefit from engaging with business in the planning and strategy development stages, leveraging the capability of business to identify innovative and cost-effective solutions to complex, cross-cutting urban sustainability challenges. Crucial areas for achieving progress on SDG 11 are identifying and agreeing on the most sustainable ways to achieve the targets; building appropriate capacity and skills across the relevant stakeholder groups to deliver; attracting/securing finance, innovative designs, and delivery models for integrated city infrastructure such as buildings, energy, mobility, telecommunications, water, sanitation, and waste management; and ensuring practical processes for multi-stakeholder engagement in all stages of urban development that build consensus, inclusion, resilience, and sustainability.
Key themes addressed by companies in response to those crucial areas are access to affordable housing, infrastructure investments, sustainable transportation, access to public space, and sustainable buildings. Examples of business actions and solutions can vary largely according to location, core business, and capacities. For instance, businesses can develop and/or participate in a sustainable community that brings together relevant stakeholders through a neutral platform to jointly analyse, discuss and act on urban functionality, resilience, and sustainable development. Companies can use their technological expertise to help build capacities and/or deliver solutions to improve energy efficiency in buildings and enable good practices regarding building management using sound data about a building's performance. Certain businesses have the capacities and expertise to work with cities and governments in finding solutions to future mobility needs that minimize environmental impact while making transportation safer and more affordable for all.
Regardless of their core operations, businesses of all kinds can advance SDG 11 by adapting their investment strategies to support sustainable urban development (e.g. sustainable urban transport, low-carbon buildings, resilient infrastructure) or investing directly in safe and sustainable infrastructure in the community and or city of operation.
[cmsms_divider type="solid" margin_top="50″ margin_bottom="50″ animation_delay="0″]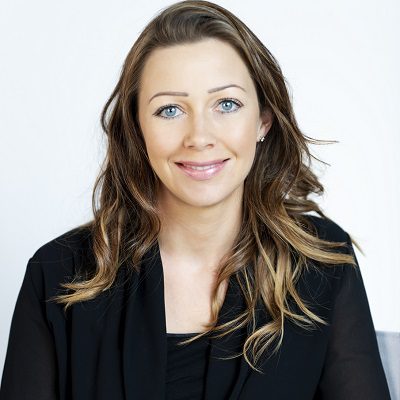 Carolin Hussein

Carolin started her career at a grassroots NGO in Cairo working on various projects ranging from economic development and community empowerment to health and social inclusion.
Since coming to the UAE in 2009, Carolin has balanced working at the country's biggest German-speaking publication and completing her Master's degree in Sustainable Development Cooperation.
Carolin's goal is to make a difference for the public. For her that means working on a few key issues, with an emphasis on social and environmental projects that can foster new ideas, establish cross-sectoral partnerships, and achieve tangible results that serve the public interest.
Carolin joined Goumbook in 2020.