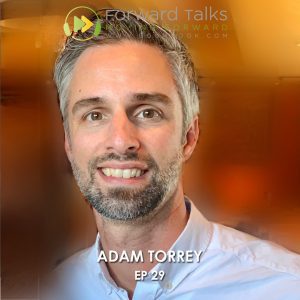 With March 22 being World Water Day, we're joined on this episode by Adam Torrey from The Water Project, a non-profit focused on reliable water projects.
The Water Project unlocks human potential by building and connecting global networks of local leaders, communities of generous supporters, and an informed public to provide sustainable water and sanitation programs to needlessly suffering communities in developing countries.
In this episode Adam shares how the organization meets its goals as well as helps put various aspects around our water consumption into perspective for us.
The water crisis is real. It's affecting women, children, families and farmers. Women and girls in sub-Saharan Africa are spending hours a day fetching dirty water which leads to illness and disease, robbing entire communities of their futures. Lack of access to safe water and proper sanitation limits education and food production, it harms health and leads to a cycle of poverty. The Water Project helps bring clean water through new wells, rehabbed wells, sand dams, rainwater catchment systems and/or spring protections to schools, medical clinics and villages.
In the age of Coronavirus, we realize how decades of chronic under-funding of water infrastructure are putting many countries at terrible risk, with more than half the global population lacking access to safely managed sanitation.
Good hygiene – soap and water – are the first line of defense against Coronavirus and a vast range of other diseases, yet three quarters of households in developing countries do not have access to soap and water…  A third of healthcare facilities in developing countries also lack access to clean water on site.
In the next episode later this week, we'll be sharing our conversation with Tanzeed Alam from Earth Matters, where we talk about how the current Coronavirus pandemic should cause us to rethink the way we do business and some of its impacts.