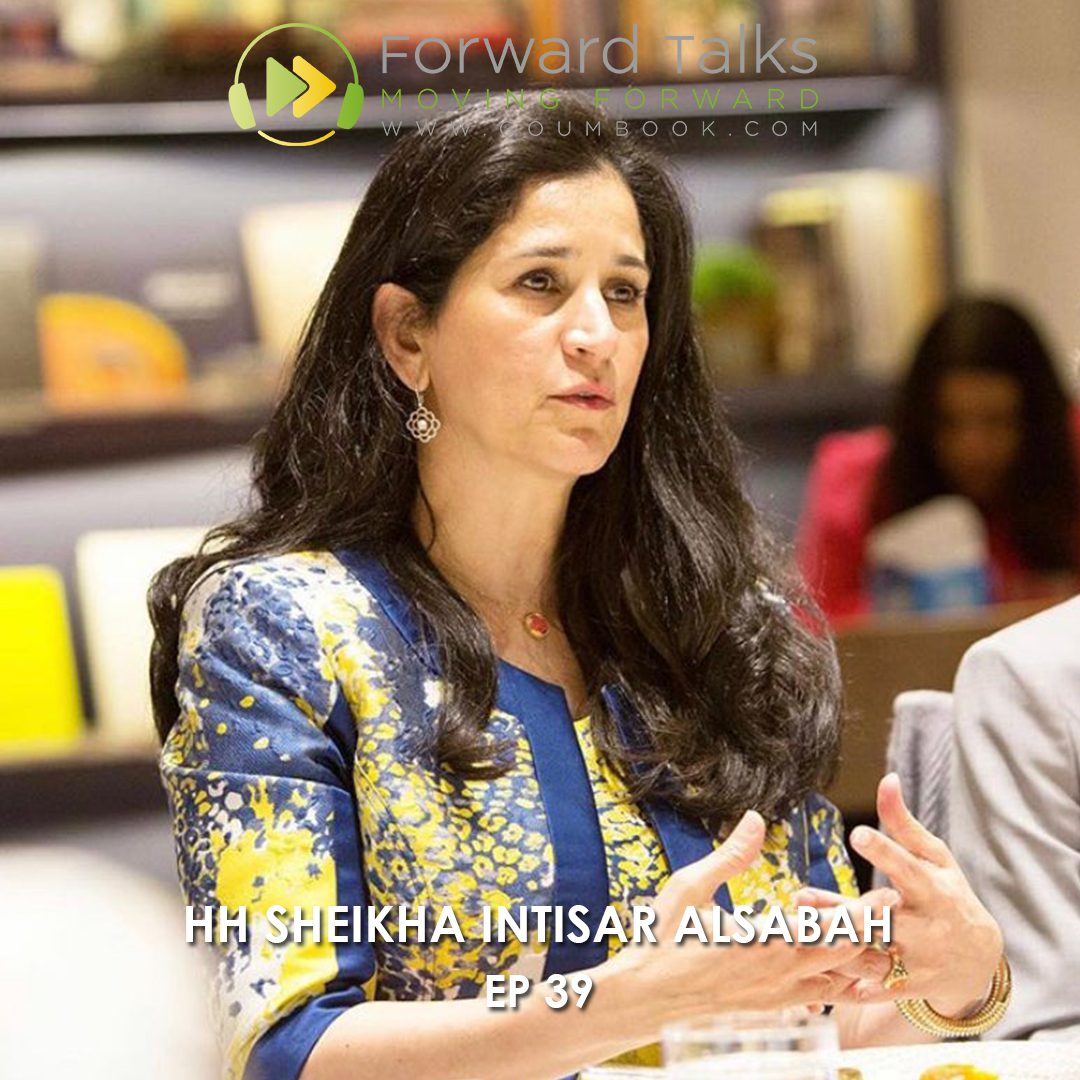 We are joined this week by Her Highness Sheikha Intisar Al Sabah. A princess of the royal AlSabah family of Kuwait, Sheikha Intisar is a philanthropist, entrepreneur, author and columnist. A passionate person who is constantly looking for happiness, love and fulfillment in everything she does.
Sheikha Intisar believes in using her knowledge, experience and personal discoveries to inspire people to look, feel and do better and is now on a mission to empower one million Arab women.
In 2011 Sheikha Intisar left the corporate world and launched Lulua Publishing, a Kuwait-based media house whose publications were aimed at enhancing people's mental and physical well-being.
In 2012, Lulua Publishing released The Alchemy of Wisdom, a book that celebrated the achievements of 48 inspirational Kuwaitis, and more recently, Sheikha Intisar published Circle of Love, which had 87 prominent, powerful, and resilient women from all over the world share their personal stories and insights for other women to learn from. All the proceeds from the book go to Al Sabah's Intisar Foundation for women affected by war.
Sheikha Intisar has also been an active member of the Kuwait Association of the Care of Children in Hospitals; however, her main contribution to women and the Kuwaiti society comes from Alnowair, the first GCC non-profit committed to spreading a positive attitude that she launched in 2013, working with schools to improve well-being among children through positive psychology. This year the program has covered 11,600 children so far.
In 2017, she launched Intisars, a luxury jewelry brand where 50% of proceeds go to the Intisar Foundation.
The Intisar Foundation is on an edge of building up connections and contacts to better establish a positive environment of peace and trauma recovery to all women affected by war or any Arab woman in the world. Sheikha Intisar's passion is to help women find their own strengths and fall in love with themselves initially. Starting with women as they are the key pillars of society, she aspires for a better life for all.
Sheikha Intisar supports women to be heard and seen through vocal and visual expression of their stories and knows that the empowerment of women through increasing their internal strength and their gaining of greater self-worth will bring Peace in the Arab world.