Poverty eradication is the overarching goal of the Agenda 2030. Globally, the number of people living in extreme poverty declined from 36 % in 1990 to 10 % in 2015 according to the United Nations. While this is certainly an encouraging trend, it means that as of today, more than 700 million people still survive on less than the international poverty line of $1.90 a day.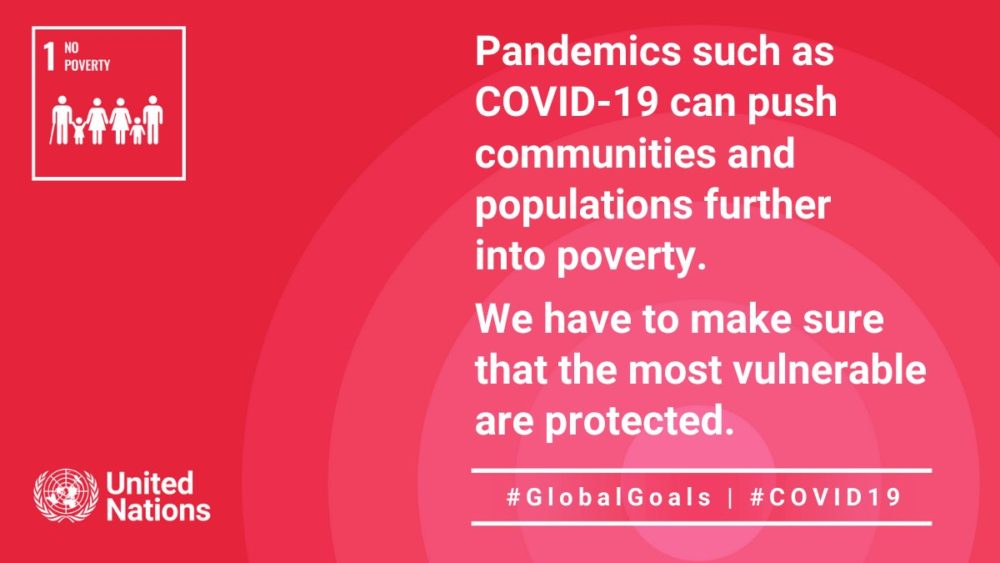 It is important to note that different definitions of poverty exist, and calculations vary widely between countries and development organizations.
The World Bank's International Finance Corporation (IFC) applies a model known as the Base of the Pyramid whereby all those living on less than $8 per day are considered poor. This includes the 1.2 billion 'very poor' people (or 15% of the world's population) living on less than $1 per day who thus have less than 1% of the global GDP at their disposal, but also the 'relatively poor' – 4 billion people who earn between $356 and $3,000 a year. These 'relatively poor' have a spending power of roughly $5 trillion, which translates to 8% of the global GDP despite the group making up 61% of the world's population.
Income, however, is just one parameter of poverty. Poverty is multi-dimensional. The actual number of people living without access to basic goods, services, and opportunities for income generation is much higher than the 0.7 to 4 billion people identified by the various income thresholds alone. Poor people are denied clean water, electricity, good roads, modern communications, health care, education, financial services, and – perhaps most importantly – a steady source of income.
Furthermore, certain population groups are disproportionately represented among the poor and face additional constraints in escaping poverty: These include women, persons with disabilities, children, indigenous peoples, rural populations, and migrants. The geographical distribution is also striking: The majority of people surviving on less than $1.90 a day live in sub-Saharan Africa and even beyond the African continent, small, fragile and conflict-affected countries are over-proportionally affected by high poverty rates. To "end poverty in all its forms everywhere", there is a need for multi-stakeholder partnerships created to drive inclusive prosperity. While governments and multilateral organizations are at the forefront of fighting poverty, this also represents an opportunity for the private sector to generate value for their business whilst creating a more sustainable and inclusive path to economic growth, prosperity, and well-being.
COVID-19 risks to reverse decades of progress
Due to the COVID-19 crisis the pace of change in global poverty reduction is currently decelerating and in fact, decades of progress in the fight against poverty are at risk of being reversed. New research published by the UNU World Institute for Development Economics Research warns that the economic fallout from the pandemic could increase global poverty by as much as half a billion people, or 8% of the total human population. This would be the first time that poverty has increased globally in thirty years.
Low and middle-income countries as well as vulnerable groups are most at risk during – and in the aftermath – of the pandemic, not only in terms of health but by disproportionately bearing the socio-economic effects over the months and years to come. According to UNDP income losses are expected to exceed $220 billion in developing countries, while globally an estimated 55 % of the population have no access to social protection. These losses will resonate across societies impacting education, human rights and, in the most severe cases, basic livelihoods and food security.
Pro-growth policies as drivers for poverty alleviation
Pro-growth policies tend to result in lower overall levels of poverty through the trickle-down effect, based on the assumption that investments in higher economic classes create more GDP growth leading to opportunities for job creation and other positive effects that seep through to lower economic classes. In some countries, positive developments are visible. Simultaneously though, a growing gap between rich and poor and discrimination against marginalized groups on all levels can be observed. The question to which extent government policies that drive strong economic outcomes for the private sector create equal and inclusive results at alleviating poverty through the trickle-down effect largely depends on the county's socio-economic make-up.
An alternative to the dominant and questionable economic 'trickle-down' approach is a shift towards direct investment in the economic self-reliance and resilience of poor and vulnerable people. In some cases, this entails a clear emphasis on the 'informal sector', which in many countries is significant for employment, production, and development. In terms of enabling an environment for inclusive economic growth, governments worldwide are also called upon to bring down legal barriers restricting economic opportunities for women, youth, rural and indigenous communities, and other disadvantaged groups.
Financial inclusion: New opportunities through digital innovation
Financial inclusion offers opportunities to serve a large untapped market through digital solutions. The approximately 2 billion adults that make up the world's poor and often marginalised struggle to get by without access to formal financial services and tools. Through digital technology and innovation, new business models are being developed with the power to draw underbanked citizens into the formal economy, creating economic opportunities for the poor. As a result, digital solutions such as mobile banking, user interface systems, and online impact investing are expanding the customer base and creating new markets for both new and traditional financial service providers.
Poverty Footprint
An assessment tool that enables companies and civil society partners to understand corporate impacts on multi-dimensional poverty is the so-called Poverty Footprint. A people-centred approach, it provides a comprehensive overview of factors that influence poverty and emphasises stakeholder engagement as well as partnerships between companies and civil society as a means for establishing pro-poor business strategies.
Inclusive business models: The business case for working with the poor
Inclusive business models are a way for companies to work with low-income communities by expanding access to goods, services, and livelihood opportunities for those demographics. Be it as consumers, employees or stakeholders in the value-chain and community, low-income people can provide unique perspectives and contributions ranging from building new markets and increasing revenues, to strengthening value chains and improving products, to motivating workers and building a loyal customer base with increasing incomes. In turn, the poor benefit from their active engagement with the private sector which – rather than a reliance on philanthropy – promotes improved productivity and quality of life through increasing income opportunities, expands their choice and voice, and empowers communities by building skills and creating access to decent jobs.
Common external and internal constraints to the implementation of inclusive business can be found in the areas of market information, regulatory environment, physical infrastructure, knowledge and skills, as well as access to finance and resources. Those can be overcome by adapting products and processes, engaging in policy dialogue with government bodies, leveraging the strengths of poor people such as their social networks, and removing market constraints through either maximizing private investments or leveraging social capital.
National and regional focus on zero poverty
Regionally, advancing and achieving sustained progress towards shared prosperity and poverty eradication in its multidimensional forms requires prioritized emphasis on
Closing data gaps with the view to improve the measurement of poverty and inequality along their many dimensions
Identifying those living in chronic poverty and designing appropriate inclusive economic, social, political, cultural, and environmental policies that would lift the barriers to poverty reduction efforts
Focusing on poverty dynamics building on the understanding that movements around poverty lines are dynamic, with a view to strengthening the vulnerable populations' resilience, avoiding their backsliding into poverty, and putting them on sustained paths to secure livelihoods
Ensuring peace and security, as poverty eradication cannot be sustained in the context of armed conflicts, human losses, and conflicts-driven migration
According to the 2018 SDG Index and Dashboards Report – the primary assessment of countries' stance with regard to achieving the Goals – the UAE was the best-ranked country in the GCC region, ranking 60th among 156 countries and having improved by 17 ranks compared to 2017. The UAE performs particularly well in goals relating to social and governance factors such as SDG 1 (ending poverty), SDG 10 (reduced inequalities), SDG 16 (peace, justice, and strong institutions), and SDG 17 (partnerships for the goals).
With the UAE's access to natural resources, the country does not face challenges from poverty, which is reflected in its achievement of the corresponding goal (score of 100 %). Although within the country's borders no one lives below the poverty line of $1.25 a day, the UAE supports the implementation of SDG 1 at an international level through humanitarian work via different aid agencies such as the Emirates Red Crescent. 39% of the total aid provided by ERC in 2016 was for SDG 1. The aid included financial support provided to orphans and households caring for them, as well as to building and maintaining orphanages. In 2016, the designated programs in 16 countries supported nearly 65,000 children who had lost one or both of their parents.
Private companies in the UAE have immense potential to drive progress on the SDGs. Operating across multiple industries, employing thousands of people, and serving millions of clients, they have a huge impact on society and have the potential to contribute more.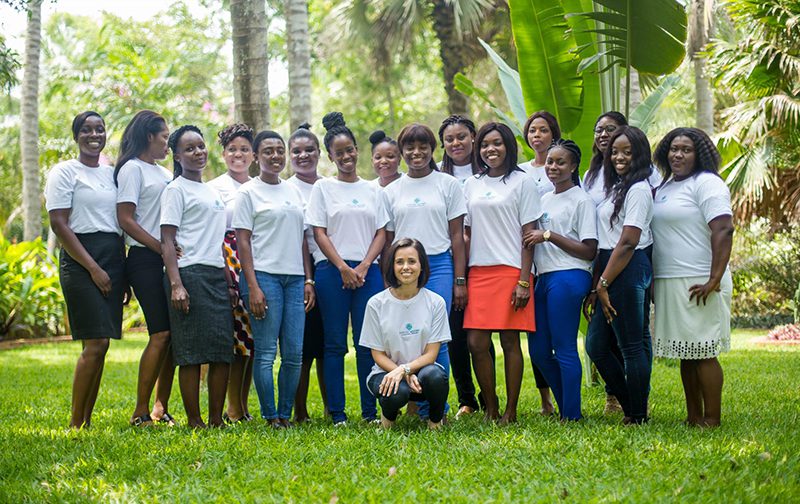 EVOLVIN' WOMEN: How a local social business is taking action to advance women's economic opportunities
Private sector companies in the UAE can provide some unique insights on the impact made across various industries, help us understand how they contribute to the SDGs, and illustrate best practices that other companies can leverage in their approach to sustainable development.
Established in 2017 and based in Dubai, Evolvin' Women aims at building sustainable economies in developing countries through the advancement of women with limited access to education and skill development. Evolvin' Women addresses this issue by providing corporates with a socially conscious solution to their recruitment needs, while helping governments in developing countries reduce female unemployment by investing in a study abroad programme for unemployed women from rural areas.
Currently operating in Ghana, South Africa and Rwanda, the platform helps hospitality businesses in the Middle East and Africa become catalysts for equality of opportunity by connecting them with unemployed women from partner countries determined to build a future in hospitality for themselves, their families and their communities, despite the challenging circumstances they come from. Public-private-partnerships are pivotal in transforming rural women with close to no employment perspectives into the next generation of managers and leaders.
The founder, Assia Riccio, has a self-professed commitment to the SDGs 4, 5 and 8 – education, gender equality and decent work and economic growth – which all ultimately feed into the overarching goal of poverty eradication, given that the company's core business targets women from rural backgrounds in developing countries, a group that is characterized by its specific vulnerability on one hand and its huge leveraging impact on the community on the other hand. By repatriating the women upon completion of their training, they not only bring transferable skills on an international standard back to their home countries, countering the "brain-drain", but also stimulate the creation of opportunities in the local hospitality and sustainable tourism sector.
Success factors that can be derived from this socially minded business model are leadership qualities like intentionality, ambition, accountability and a strong focus on collaboration and partnerships that allow for high-quality outcomes as well as scalable impact.
Track record of success:
Member of the UAE taskforce for the 7 Women's Empowerment Principles (WEPs), a collaboration between the UN Women and the United Nations Global Compact
One of the first microenterprises to join the United Nation Global Compact in 2018
Presented as a sustainable tourism initiative for women at the Women's Economic Empowerment Global Summit organised in the UAE by NAMA and UN WOMEN, the African Women in Tourism Summit, the Arabian Travel Market in Dubai and at the ChangeNOW Summit in France where Evolvin' Women was selected by the Dubai Government to represent Dubai on sustainability
[cmsms_divider type="solid" margin_top="50″ margin_bottom="50″ animation_delay="0″]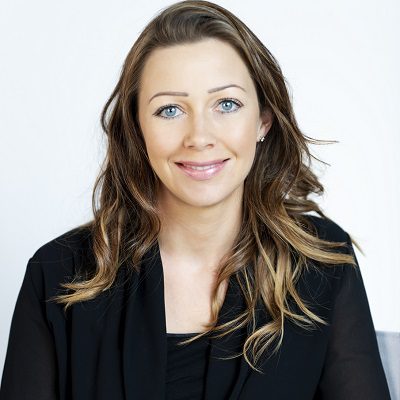 Carolin Hussein

Carolin started her career at a grassroots NGO in Cairo working on various projects ranging from economic development and community empowerment to health and social inclusion.
Since coming to the UAE in 2009, Carolin has balanced working at the country's biggest German-speaking publication and completing her Master's degree in Sustainable Development Cooperation.
Carolin's goal is to make a difference for the public. For her that means working on a few key issues, with an emphasis on social and environmental projects that can foster new ideas, establish cross-sectoral partnerships, and achieve tangible results that serve the public interest.
Carolin joined Goumbook in 2020.