Organizations can engage in projects focused on ecosystem restoration, energy efficiency, and renewable energy to achieve carbon neutrality goals
The quest for a sustainable future has gained traction in the region with local and national initiatives and development plans such as the Dubai 2040 Urban Master Plan, Abu Dhabi's plans to plant 50.000 mangroves this year on the occasion of the UAE's 50th anniversary and the Saudi campaign to plant 10 billion trees in the coming decades.
As more organizations in the UAE become increasingly aware of their important role in reducing carbon dioxide (CO2) emissions and commit to goals aimed at mitigating the risks of climate change, Goumbook has launched Trees Matter, a new program designed to facilitate companies' efforts to achieve carbon neutrality. In partnership with the United Nations Trillion Tree Campaign, the new global planting program is a call to action for enterprises and entities to join efforts for a sustainable future.
Goumbook, which has been leading the 'Give a Ghaf' Tree Planting Program in the UAE since 2010 and has planted tens of thousands of Ghaf trees and seeds to raise awareness about the importance of planting indigenous species in a such a fragile ecosystem as the desert, is now offering its clients and other organizations the opportunity to offset their carbon footprint and meet their sustainability goals through a range of global planting projects.
Goumbook has partnered with certified organizations from the Middle East, Europe, and North America to offer accredited projects involving ecosystem restoration, energy efficiency, and renewable energy, combining environmental with socio-economic benefits in a holistic, community-centred approach.
Tatiana Antonelli Abella, Founder and Managing Director of Goumbook, said: "The threats of climate change can no longer be ignored by businesses and Goumbook has been witnessing a growing interest among UAE companies to commit to the UN Sustainable Development Goals as well as the Paris Agreement, which aim to reduce countries' carbon emissions and address the threats of climate change."
"Through the Give a Ghaf Tree Planting Program we have started locally with planting indigenous species that require little water while providing huge benefits to the ecosystem", the social entrepreneur explained. "These plantings are limited and controlled in order to avoid impacting the water table or using desalinated water for irrigation. Today we are committed to support the recovery of the entire planet, create a healthier climate, protect biodiversity, and help reforestation efforts around the world. To support our clients' needs we have partnered with projects focused on ecosystem restoration and carbon offsetting that are sustainable, as well as energy efficiency and renewable energy projects that prevent negative impacts on forests, resulting in clear environmental and socio-economic benefits", she described the reasons for going global.
"Through our latest global carbon offsetting program, any individual or company in the UAE which continues to conduct activities that contribute to the increase of CO2 emissions can offset their carbon footprint through our partner organizations which are engaged in sustainable projects, enabling them to earn carbon credits," she noted.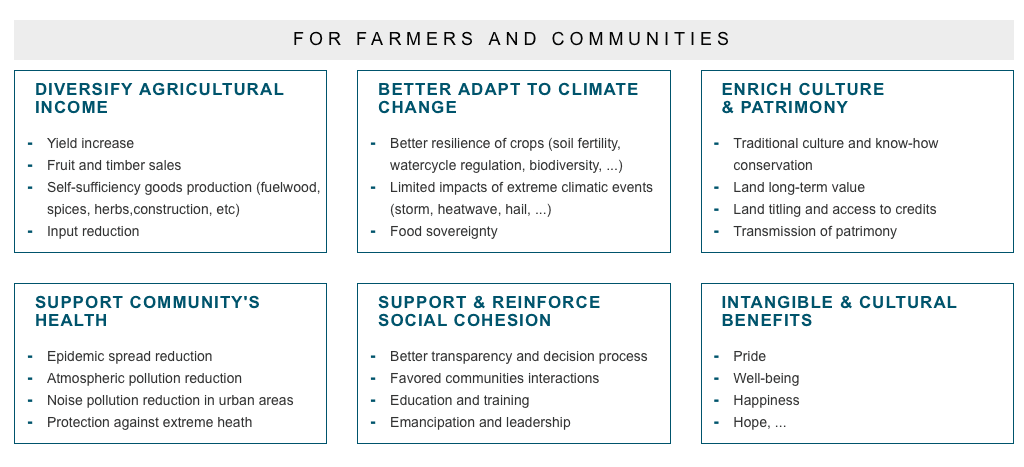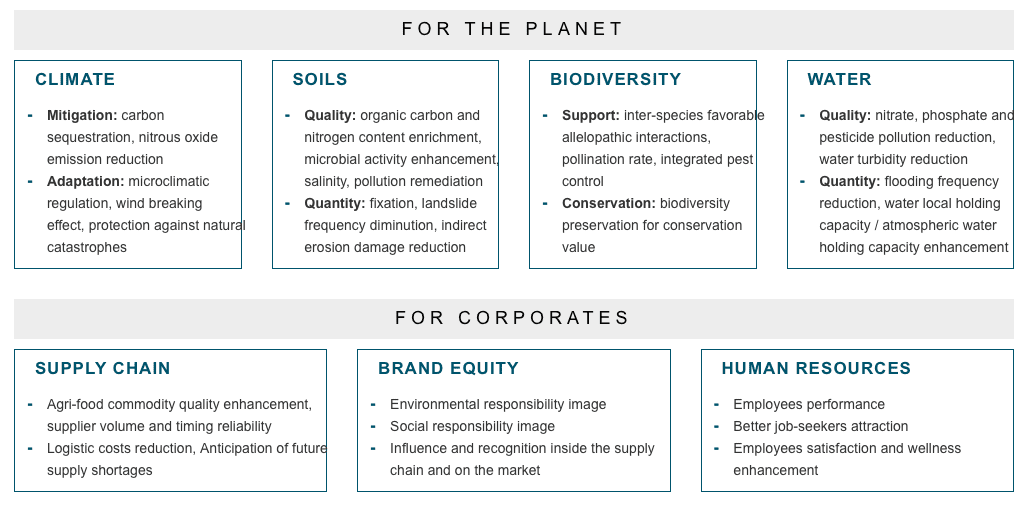 Carbon offsetting is a scheme where individuals or companies can invest in environmentally sustainable projects often located in developing countries to balance the CO2 emissions produced by their activities elsewhere. Goumbook is introducing a range of international projects to choose from under its 'Ecosystem Restoration and Carbon Offsetting' program. Regionally the focus lies on the UAE, Saudi Arabia, Jordan, and Lebanon, while global projects are located in Asia, the Americas, Africa, and Europe.
In addition to the global efforts, a new local component is launched under the "Trees Matter" campaign: The "Heritage Forest" is a concept developed by Goumbook in line with the UN Sustainable Development Goals. Heritage Forests are a network of green spaces that take the shape of low-density urban, sub-urban, or desert areas, planted with a mix of indigenous and heat tolerant tree species and an understory of shrubs and herbaceous plants. Using a multi-sectoral approach, Heritage Forests are implemented in partnership with stakeholders from the corporate and academic sectors, applying innovative technologies to drastically reduce the water needs and scientific monitoring of the long-term impact these technologies and the plantations have on ecosystems and biodiversity. The forests, which can be sponsored or adopted by corporates, will have specific added benefits for the community depending on their location and focus, serving for instance as recreational spaces for residents to enjoy activities in nature and improve their health and wellbeing or as additional income sources for farmers and food forest workers.
With these projects, Goumbook is confident that UAE companies can make more meaningful climate action with clear and targeted objectives, financing projects that generate social and environmental benefits, and support a carbon neutrality claim that reflects the companies' contribution to global environmental goals.
If you would like to receive more information about Goumbook's Heritage Forest projects and how you can get involved, send us an email to ask@goumbook.com.